We turn Passion, Experience and
Technology into Practical Solutions
Future Link is uniquely combining modern agile practices with Software Engineering Methods,  best in class Software Tools and efficient Services to an industry leading offering for all sizes of Companies developing complex Hardware and Software Products in regulated environments.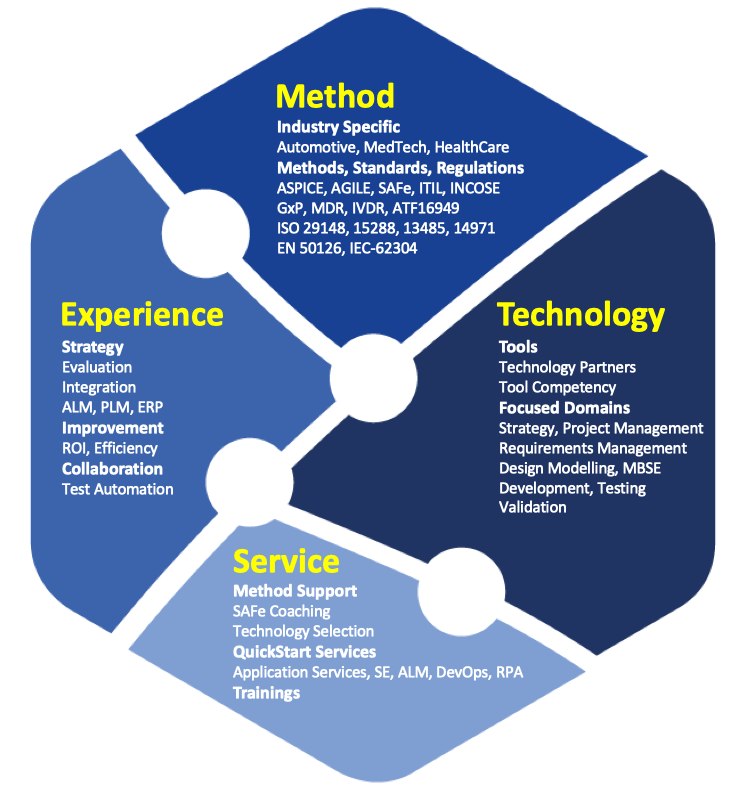 Method and Software solutions and directly related services help our clients in all industries to build transformative soft- and hardware products and to meet regulatory standards.
Clients in Automotive, MedTech, Healthcare, Insurance, Pharma, Railway,  Government and other regulated industries benefit form our tailored or standardised offerings.
We focus on creating customer value with optimal use of resources. Our consultants apply their broad technical skills, industry knowledge and business acumen expertise to drive our customers' success.
Contact
Tell me more about this