Experience premium services
Future Link is partnering MicroGenesis to build an unparalleled team for software engineering services in regulated industries such as automotive, medical device and pharmaceuticals. Both companies have decades of experience in solution architecture, systems engineering, and software development and testing.
ALM Multivendor Services
Tool services by certified professionals
Future Link and MicroGenesis are combining their strengths and resources also in the area of Application Life-Cycle Management Services to speed up delivery at a global scale.
Our ALM Multivendor Services are available for products from
Atlassian
IBM
Intland
Siemens
Visure
Aligned Elements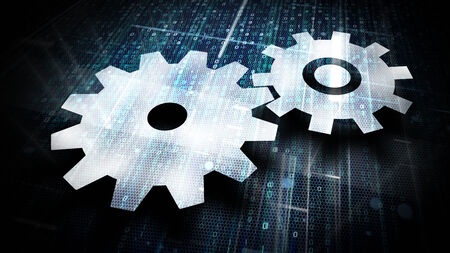 We plan and install your ALM landscape.
We upgrade your ALM applications. They do the analyses, backups, migrations, software upgrades and post-upgrade functional checks.
We migrate your ALM data from one system to another. 
We develop real-time and batch interfaces for the integration of ALM applications with other software engineering applications such as product development management (PLM) or Enterprise Resource Management (ERP) systems.
We train users and system administrators with client tailored and role based tool trainings. You may chose whether you want the training in your office or remote.
We manage your ALM stack on-premise or in the cloud.
Robotic Process Automation RPA
Increase productivity – Decrease costs
With no training and within 10 minutes you are ready to use a completely functional bot. By the end of one day, you have completed 178 steps workflow in your ERP system without a line of code.
Turn those impossible notions into dependable certified industry solutions from MicroGenesis.
Leverage your business with a smart RPA Automator and AI to capitalise on the market opportunity while building an automation journey. RPA is the emerging form of process automation technology based on software robots and Artificial Intelligence workers.
RPA Automator is immediate, plentiful and significant
Employee and Customer Satisfaction
All industries today are under the immense pressure of providing the ultimate customer experience in a consumer-centric world while keeping costs as low as possible. 66% said RPA restructures existing workflow, enabling their employees to have more human interactions, and 60% said RPA helps people focus on more meaningful, strategic tasks.
Think of it this way, you may as well see the value in deploying RPA as part of a broader business optimisation strategy. Automating the RPA tool can reduce error-prone and costly manual work, accelerating productivity and gain maximum value from both your RPA technology investment and your human capital.
RPA is more than a technology trend. With RPA as the backbone for your enterprise, give your business that support and compliance functions in their efforts to capitalize on the strengths of humans and machines to the solution. As organizations rotate to the new and the digital revolution gains momentum, humans and machines are expected to quickly find themselves working side-by-side, and RPA offers businesses a foundational platform for embracing both as critical team members.
Medical Software Engineering Services
Benefit from experience and band-with
Today's healthcare, life sciences and medical device industries are faced with unpredictable market change, global competition, and constantly evolving regulatory mandates and guidelines.
To remain viable and competitive, corporations must balance rapid innovation with compliance mandates that dictate safety and effectiveness.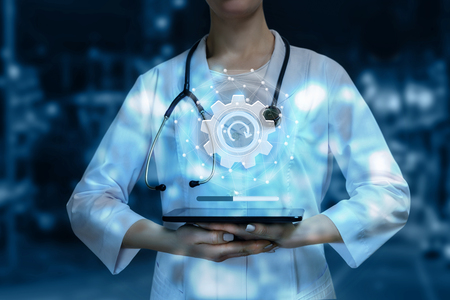 Quickstart Services
For a hassle-free flying start
Quickstart Services are experience-based modular service offering packages which speed up the deployment of solutions to the end-users.
Customers can expect these benefits:
Reduce risks inherent in any deployment of technology.
Increase acceptance for the deployed solutions.
Transfer skills and best practices from day one on to empower the users, so that they can take ownership of the deployed solutions.
Accelerate speed of introducing method and tool.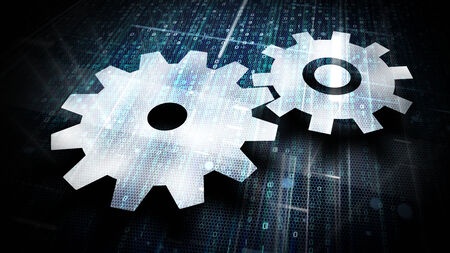 Setup of the software
Access configuration
Role-Based Training
Triskell
QVScribe
Aligned Elements
License Services
Manage license cost and compliance risk
We assess your license inventory and measure how you are using the licenses. Our goal is to optimize your license portfolio and make sure you have exactly the appropriate types and numbers of licenses for your engineering environments.
Our engineers have decades of experience with the optimization of license metrics.
Our consultants measure the license usage and determine the right quantities of licenses required to support your application management use cases without running out of licenses or being over-licensed and wasting money.
We check how your licenses are used, whether the right licenses are used and if there is potential to either decrease or increase the number of licences or to change the products licensed.
We make sure that our clients are subscribing the proper products in the right amount and we will help them to get the best conditions and prices from our technology partners.
Engineering Tool Strategy
Make the right tool decisions that will last decades
Your ALM strategy is key for driving efficiency through predictable and repeatable systems and software engineering.
Future Link is your trusted advisor and companion for shaping the right strategy and selecting a future-proof ALM technology stack.
We are there to help you with your evaluation. This includes analysing product development processes, roles and tasks. We may demonstrate different solution options from different tool vendors with product demos and proof of concepts.
Our consultants support you through the acquisition phase and after. We will help you with the roll-out planning and execution to ensure a successful introduction of the new ALM solution.
Later we will support you when configurations need to be reviewed and optimised or when new processes or interfaces have to be implemented. 
Contact
Tell me more about this